Welp. I tried it.
I told the students we were going to use Standards Based Grading.
I told the parents we were going to use Standards Based Grading.
And then…we had our first assessment. You guessed it…I used Standards Based Grading.
We are not calling them assessments. We are calling them "twizzes" (shoutout to Jenny) – a mix between a "quiz" and a "test." I think "twiz" sounds cute, and 6th graders like cute. However, I let that slip during Meet the Teacher night and got a stink eye from one mom…was I wrong to say that? Too late, anyway.
Okay, back to my first SBG twiz.  Was it wonderful? I don't know. Here are my thoughts so far:
PROS
I do seriously appreciate the data that I got, and that it was much more specific than what I am used to. I can tell who needs to practice what skill. I can also tell…that I need to do a better job of teaching them what I expect when they translate word problems with integers into equations – YIKES.
I am adding this bullet point so that it looks like there is more than one pro. I WHOLEHEARTEDLY believe in this system, so this one pro is worth about 10 bullet points.
CONS
It was not faster to grade, albeit this was the very first time I tried it. I went through all the twizzes and marked them up, noting problems that were incorrect or unclear and giving feedback. Then, I went through them 5 more times, one for each standard being assessed. I had color coded my answer key to make this faster, which was a good idea. I suspect that this will get faster as I get more comfortable with my grading rubric.
This will  not be fun putting into the gradebook – 5 grades per student for one twiz. In the grand scheme of things, this is not a big deal. It is a con though.
I am dreading having to justify my grading to students (and maybe parents, but hopefully not).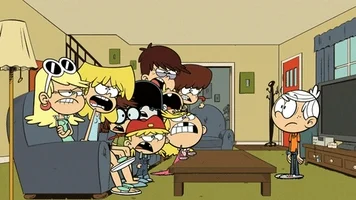 However, I believe in all the grades I gave. I don't have this master's degree and all             this teaching experience for nothing! Nonetheless, the seemingly subjective nature            feels weird to me. This is also something I will get used to.
I am still working out the kinks. I use a scale of 0-5. Students may only get 4's and 5's on the first assessment attempt. Therefore, it's only worth it to request a reassessment if you get a 2 or below. However, what am I going to do with people who get a 5 when I supply the reassessment? What I mean is, let's say Jimmy John got a 3 on Standard 1.1a. He won't ask for a reassessment because he can't get any higher than a 3 (which still translates to a B in my school's grading system). However, when this standard shows up in the next twiz or two, can Jimmy John get a 4 or a 5? I think that my rubric implies a no. So does he always stay at a 3? Here is a snip of my rubric – ¿que dice la publica?
Luckily, my department chair is really supportive of us trying things out, so I am not worried. We also have a Mastery-Based Learning study group this year, so I have built-in colleagues to help me think through this throughout the year.
Anyway, we have a professional development day tomorrow, so I'll be handing the twizzes back to students when they return on Wednesday. Wish me luck!